"Group staff is the most important and irreplaceable asset we have"
Truck drivers – Experts who deliver optimally your goods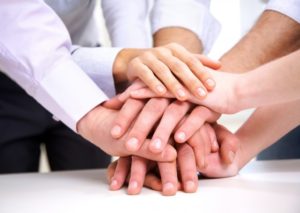 Support team – Experts who assist all transport process
Management – Experts who make all decisions respecting your interest
Logistic team – Experts who are at your service for any storage services
Sales team – Experts who carry out the group image to the clients
Our experts with vast experience in transportation are the engine of our business and the one that makes us confident in any partnership with all the clients of the group. All our efforts are focused on creating a safe and comfortable working environment for team members so that they can provide customers best quality services. Every employee is a piece of the puzzle that defines our identity.
Do you want to be part of the MVT LOGISTIK GROUP drivers team?
Nothing easier! We look forward to becoming part of our image with attractive salary packs, last generation trucks and working conditions at European standards.
Send us your Cv using the email address cornel.radoi@mvtlog.ro and we will contact you in no time!